Manu Electricals was established in the year 1981 to undertake Electrical Contracts for Government/Semi Government Agencies and Major Corporates.
Vicky Electrical Corporation' was established in 1986 to augment the Electrical Contracting division of the group to undertake a wider spectrum of engineering jobs; now known as Vicky Electrical Contractors (India) Pvt. Ltd.
Mema Control Systems was formed in 1992, to design and manufacture various types of Control Panels, for POWER Generation, Distribution, and Utilization Projects.
We have In House CPRI 65KA Tested Panel Manufacturing Facility under brand Memacon.
A division of EV-GROUP with a track record of more than 30 Years in undertaking Electrical Contracts for Govt / Semi Govt. Agencies and Major Corporates.
VEC Currently holds a Class A without limit License for contract execution PWD / CIDCO / CPWD etc
Currently VEC (I) PL is actively pursuing opportunities in Oman, KSA, UAE.
EV Group is one of India's leading ISO 9001:2008 Certified Engineering and Real Estate Development Company. EV Group has experience and expertise for project execution in the field of :-

1. POWER - Generation, Transmission, Distribution and Utilization

2. Design, Manufacture, Install, Testing, Commissioning and Maintenance of


HT/LT - SwitchGears and Control Panels
3.
Design Planning and Implementation of
CIVIL
MECHANICAL
ELECTRICAL
PLUMBING
HVACR - (Heating, Ventilation, Air-conditioning and Refrigeration)
For Industrial, Commercial and Residential Projects
4.
Design, Manufacture, Install, Testing, Commissioning and Maintenance of
Desalination plants
Water, Waste Water-Management and Treatement plants
Sea-water Reverse Osmosis plants
FRP. Wooden and RCC Cooling Towers
Directors Message
True Success is doing
Ordinary things in an
Extraordinary way

The future is always innovative and advancements in engineering facilitate extraordinary challenges.

Engineering forms an integral part of our daily Life. It is always a challenge to execute multidimensional projects with complete precision and quality.

Value engineering is the only way to create a niche engineering product/service.

The essence of executing a winning contract is the product safety, strict quality control, timely execution, and highly economical returns.

We at EV Group constantly Innovate and Outperform our potentials by accepting complex engineering challenges. Our passion to excel is the motivation of our Staffs.

In every project we undertake we create an 'enduring value' for our clients, customers and shareholders. Values that endure the test of time.

This Profile 2oio.ME. is a snapshot of our achievements and some major leaps in the group's future business endeavors.

ELENJIKAMALILVICKY THOMAS
Director
MSc. Banking & Finance- Cass Business School, London
BEng. Honors Civil Engineering - Kingston University, London
Mernber lcE- Institute of Civil Engineers, UK.
Member lStructE - Institute of Structural Engineers, UK

Feel free to drop us a note on what you have enjoyed about the India Profile, or share your thoughts on how we could make this a more informative read for you. info@vecipl.com
Quality Assurance
CSR initiatives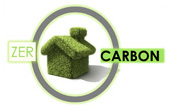 ZERO - CARBON

As part of our Corporate Social Responsibility - EV-Group has dedicated a section of the organization towards the Research & Development of environmentally viable products.

Our goal is to develop a Zero Emissions product, that co-integrates with our Core-business. We believe that sustainability and endurance goes hand in hand in every proposition. We are in the process of tying up with leading Institutions & Organizations to achieve this goal.

We have a team of motivated European Engineers working towards this goal.